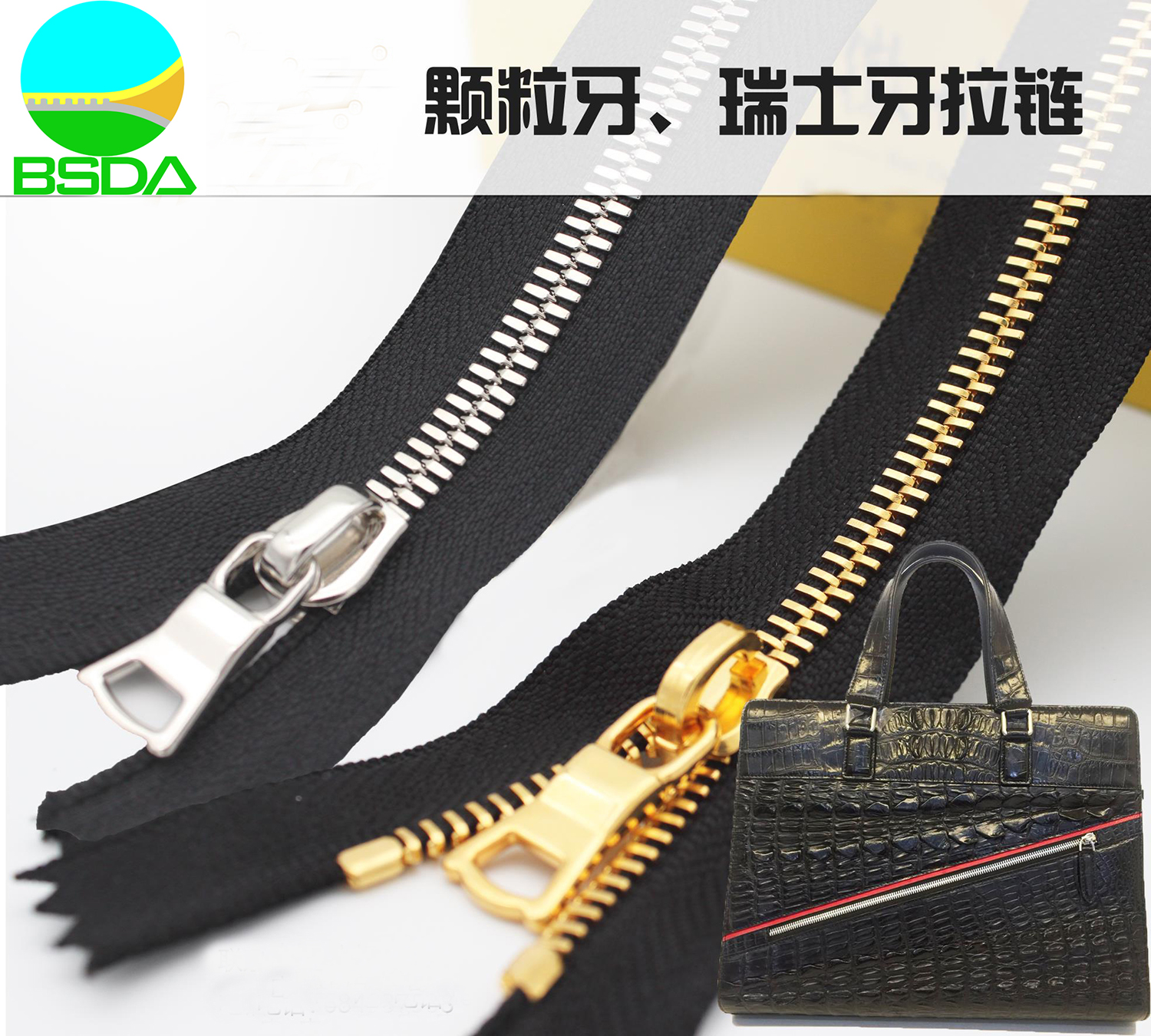 The first attempt at making a zipper was in 1851, when Elias Howe was working on the "Automatic Continuous Clothing Closure". His creation resembled a drawstring and didn't really qualify to be an automatic zipper, but it was a great start for the zipper market.
In 1893, Whitcomb Judson came up with an improvement of Howe's prototype which was basically a Hook-and-eye shoe fastener. Even though his invention wasn't a practical zipper per se, Judson is still referred to as the father/inventor of the zipper.
1917 saw the invention of the first practical zipper by Gideon Sundback, originally referred to as the "Separable Fastener". This is actually the first metal zipper that was made and it consisted of scoops of a special Y-shaped wire that were punched, nibbed and clamped onto a cloth tape to produce two facing rows that created a continuous zipper chain.
1923 saw Sundback's Separable Fastener's first use on a rubber boots. It then started being referred to as the "Zipper" from the "zip" sound produced when this device is used. Its use then moved to tobacco pouches, and in 1925, it was used on leather jackets. Ever since, the metal zipper has transitioned into denim trousers, children`s clothing, luggage, shoes, leather goods and other objects that require easier fastening.